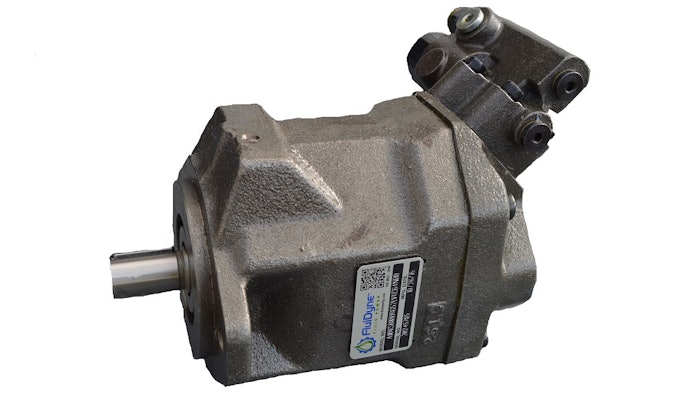 FluiDyne
FluiDyne (Fraser, MI) carries a line of A10V Pumps with available displacement and frame sizes that include 10, 18, 28, 45, 60/63, 71, 100 and 140. The company also offers controls, including DR, DFR, DRG, DFLR, and DFR1, that are tested to meet OEM specifications and are ready for immediate shipment. Features include:
Maximum stop adjustment.

Long service life

Low noise.

SAE or metric mounting flange and shafts.

Two case drain connections.

Continuous operation pressure of 4,000 PSI (280 Bar).

18-month warranty.

Same day shipping.
FluiDyne also stocks the parts for A10V pump repairs, including rotating groups, shafts, seal kits, lens plates, bearing kits and cradles.
For more information, visit www.fluidynefp.com; or call 586-296-7200.