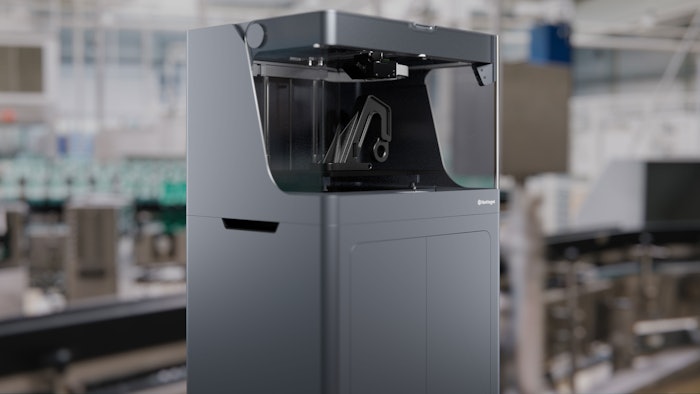 Markforged
Markforged (Watertown, MA) has added two new printers to the company's Industrial Series. According to the company, local manufacturers are often at a disadvantage because they are forced to choose between the sub-par strength of printed parts and long lead times associated with machined parts. The new X3 and X5 printers allow manufacturing businesses to be more competitive.
The X3 features:
Onyx material, a high temperature capable carbon fiber filled nylon.
Prints thermoplastic fiber parts.
Price point: $36,990.
The X5 features:
The ability to reinforce Onyx parts with a strand of continuous fiberglass, making it 19X stronger and 10X stiffer than traditional plastics.
Price point: $49,900.
Additional features include:
An affordable, industry-exclusive upgrade program that allows customers at any time to leverage their initial investment in an X3 to upgrade to an X5 or X7, gaining access to higher strength materials and inspection utilities.
A single software ecosystem built on a next generation, cloud-based platform designed from the ground up to protect intellectual property.
For more information, visit www.markforged.com.