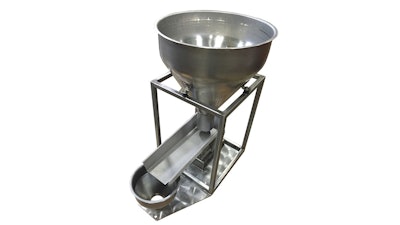 Best Process Solutions (Brunswick, OH) offers their Model HFE-830-7-1/2-(3) vibratory hopper feeder with features that include:
A 8" X 30" flat trough and three cubic-foot capacity hopper.
Manufactured to FDA food-grade standards.
Entire trough fame and hopper supports are fabricated from 304 polished stainless steel.
Applications can include feeding to packaging, batching, mixing and drying.
The ability to handle hot and cold materials.