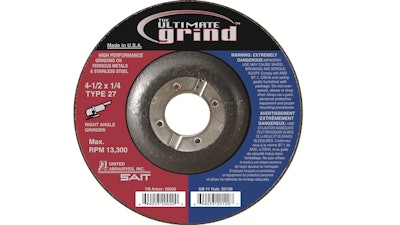 United Abrasives
United Abrasives (North Windham, CT) has announced The Ultimate Grind Grinding Wheel, the latest addition to its Premium Performance product line.
Manufactured in the United States, the ¼" grinding wheel has a proprietary grain and bond system that offers high performance grinding of metal and stainless steel in tough applications.
For more information, visit www.unitedabrasives.com; or call 800-428-5927.