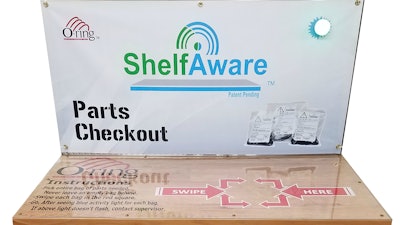 O-ring Sales & Service
ShelfAware from O-ring Sales & Service (Lenexa, KS) is an RFID-based intelligent inventory system that allows manufactures to leverage an integrated supply chain. By combining IoT, big data, and automated analytics in technological platform, ShelfAware allows OEMs to leverage purchased inventory. Features include:
The ability for factory line workers to walk in, pick what they need, swipe it over the check-out station and go back to work.
Easy installation, which limited integration to the OEM's IT systems.
The ability to capture data points for all purchased inventory.
A ShelfAware App that gives OEMs full supply chain visibility to any inventory item.
The data collected at the item level is a key metric for sales and operations planning (SOP) activities, including sales and marketing, production planning, operations, purchasing, and finance.
For more information, visit http://oringsales.com/index.php/services/shelfaware; or call 800-786-5056.