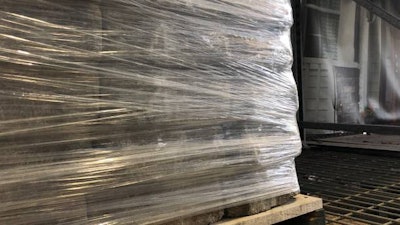 SupplyOne Inc.
SupplyOne Inc. (Newtown Square, PA) announced its transit packaging automation solutions for the bundling, grouping, sealing and shipping of products to optimize transportation logistics and warehouse operations.
SupplyOne supports end-of-line packaging operations with the full gamut of automatic and semi-automatic case erecting and case sealing systems, strappers, banders, palletizing and wrapping equipment, as well as associated consumable including custom or stock corrugated, films, tapes, strapping and other materials.
Features:
Custom solutions purpose-built to address each customer's needs
Comprehensive end-of-line packaging solutions
Enhanced product protection and security
Reduced need for manual labor
Reduced human error and labor costs
Increased productivity
SupplyOne offers packaging demonstration facilities around the country to provide manufacturers, food processors and e-commerce companies with live demonstrations of primary, secondary and end-of-the-line packaging machinery. Virtual demonstrations are also available.