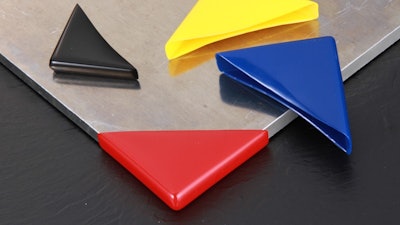 The Caplugs (Buffalo, NY) WCC Series is available in five sizes to protect plate glass, mirrors, sheet metal and other materials from damage during shipping and storage.
Caplugs is a global manufacturer of plastic protective closures used by more than 20,000 customers in a variety of industries, including medical, energy, automotive, aviation, hydraulics, masking, electronics, industrial machinery and packaging. Four hundred fifty million catalog parts are in-stock and ready to ship the same day.
Click here for more information.
www.caplugs.com; 888-CAPLUGS