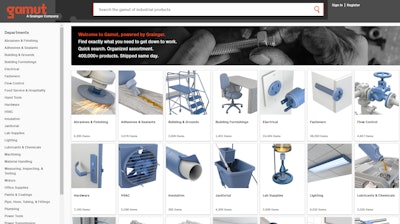 Grainger recently launched Gamut.com, a new e-commerce capability designed to provide useful information to industrial professionals seeking time-saving solutions for challenging projects.
Gamut.com uses a proprietary information system that manages and organizes a comprehensive list of product attributes, application-specific imagery and rich, technical data. This enables the website to generate relevant, curated search results that help customers quickly find and purchase the right products to get the job done.
Gamut.com offers more than 400,000 products in 32 categories with additional products from Grainger's stocked inventory to be added over time.
Gamut.com adds to Grainger's unique approach of addressing the needs of customers of all sizes and across industries. Gamut.com enables Grainger's digital team to clearly analyze customer interactions, while continually refining its overall digital experiences.
For more information, visit Gamut.com or follow Gamut on Twitter, Facebook and YouTube.