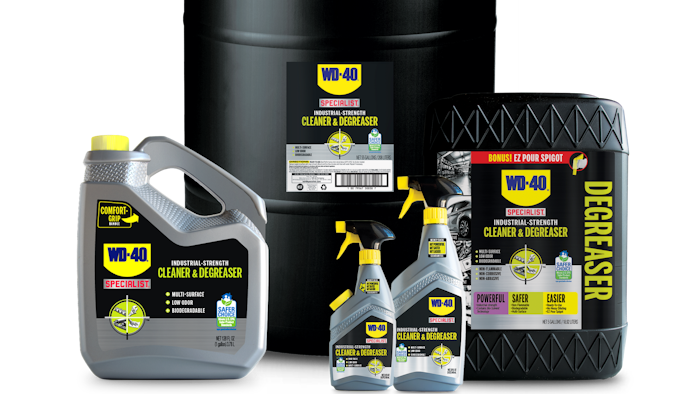 The WD-40 Company (San Diego, CA) recently introduced their line of non-aerosol Industrial-Strength Cleaner & Degreaser products which feature a low-odor, water-based, biodegradable formula that can be used on sensitive metals like copper, aluminum and chrome. It's also available in a variety of sizes and formats that include:
A 24-ounce refillable trigger.
A 32-ounce non-refillable, shatter-resistant trigger.
A gallon container with a wide comfort-grip handle for larger jobs or refilling the 24-ounce refillable trigger.
A five-gallon container with spigot.
A 55-gallon drum.