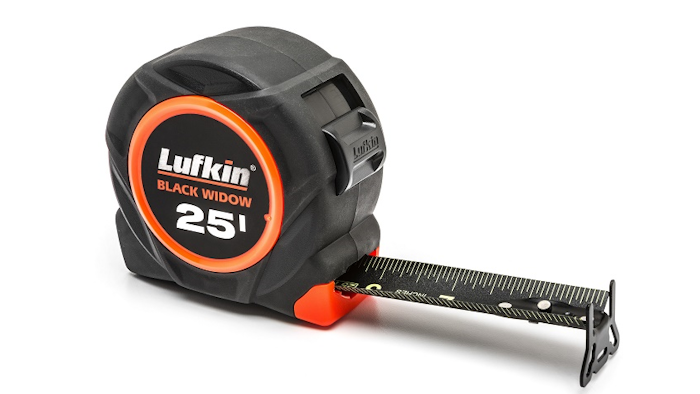 Lufkin, a measuring tool brand from Apex Tool Group (Sparks, MD), has announced its Black Widow tape measure. Unlike most tape measures, the Black Widow features a matte black blade with high-contrast green markings for improved legibility in varied light conditions. Features include:
A two-sided blade with vertical marks on the back for faster, more convenient measuring. A matte nylon coating reduces glare and extends blade life.
A 360-degree end hook that grips objects from all sides and is attached with four heavy-duty rivets for long life and resistance to breakage.
Ten feet of standout for greater versatility, housed in an extremely compact case that makes it easier to hold and carry.
A case that is wrapped in a thermoplastic rubber over-mold for increased impact resistance. The tape also has an integrated tether point for added safety when working at height.
www.lufkintool.com; 866-907-9716