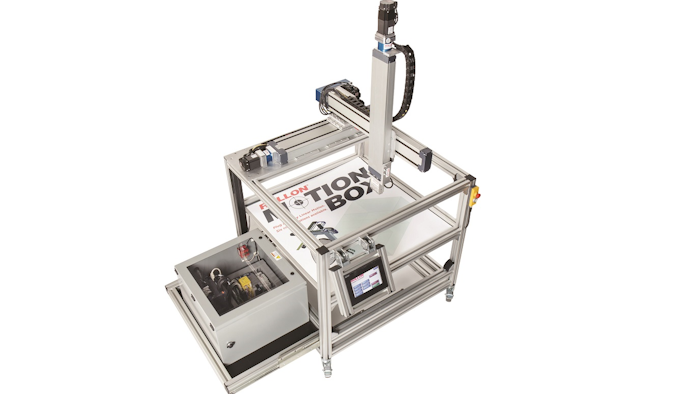 Rollon
Rollon (Hackettstown, NJ) will be demonstrating its pre-engineered cartesian robot system, Motion Box, at IMTS 2016 in Chicaco, IL at booth E-4528. Designed to deliver users six different motion profiles that can be set-up and running in a couple of hours, Motion Box includes everything from the human-machine interface (HMI) on one side to the output of reliable motion on the other end, including cable management.
Initial system setup is already complete so end-users can get parts moving in a reliable and repeatable manner.
Motion Box has six pre-programmed motion profiles to suit more than 80% of all Cartesian motion applications from 12" x 12" x 12" up to 60" x 40" x 20".
For more information visit www.rollonmotionbox.com.