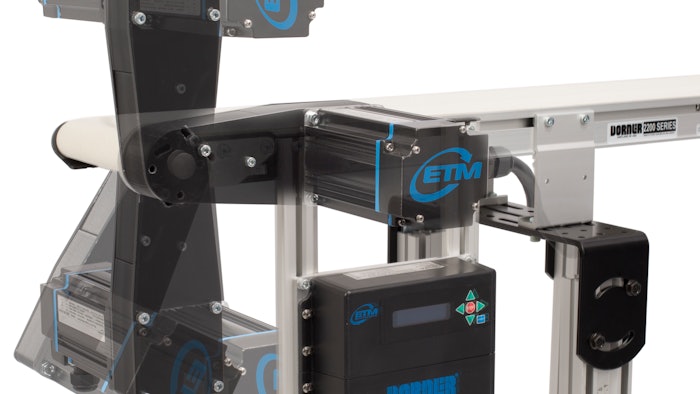 Dorner (Hartland, WI) offers a Universal Drive for its 2200 Series low profile end drive belt conveyor platform. It features:
A single part number that covers all speed, load and mounting positions.
Dorner's unique mount package for integrating universally across the 2200 Series end drive conveyor line.
Saves time by reducing SKUs and stocked service items into one manageable part number.
The Universal Drive gives operator's flexibility to mount the motor in 21 different top, bottom and side positions on the conveyor, including the motor facing either inboard or outboard.
The motor runs with high torque at low speeds, eliminating the need for a gearbox.
A quicker assembly setup using a three-bolt mounting system and simple timing belt tensioning.