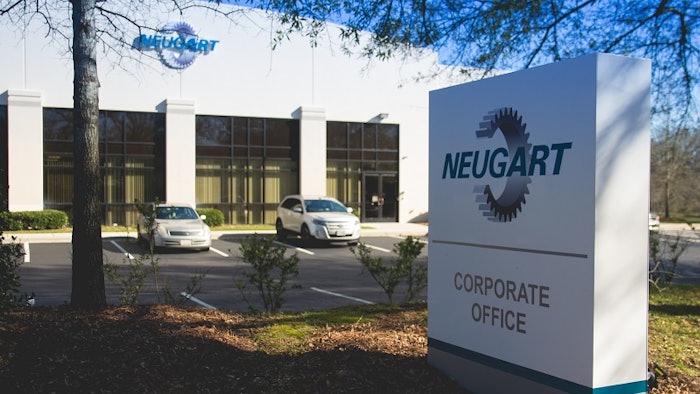 Neugart USA
Neugart USA (Virginia Beach, VA) has just opened a new state-of-the-art manufacturing and assembly plant in Charlotte, North Carolina.
This new 30,000 square foot plant replaces and builds on the capabilities of its previous facilities in Virginia and Pennsylvania.
Thomas Osygus, General Manager of Neugart USA, says, "With all our production and customer service now in one location, the new facility strengthens our North American presence. And it makes us more responsive than ever with shorter lead times for all of our standard gearboxes." 
Charlotte has emerged as a hub for manufacturing technology companies, which gives Neugart USA access to a lot of workforce talent. 
Two local colleges offer an apprenticeship program that's modeled after the Germany vocational education program.
These programs provide Neugart with a good pool of aspiring talent.