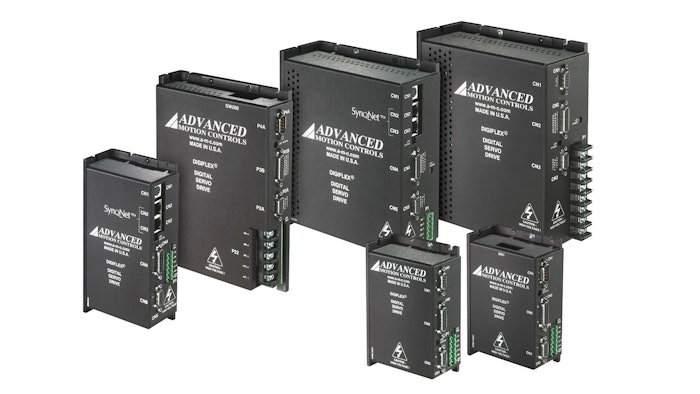 Advanced Motion Controls' servo drive and amplifier models offer:
The ability to accept various command signals, communicate over several networks and operate in different modes.
Support for interface options that include analog input, step and direction, encoder following, RS-232/485, CANopen or SynqNet.
Power capabilities ranging from 20W to 40KW outputs.
Support for DeviceNet, Ethernet TCP/IP, FireWire, Profibus, USB, Universal Serial Bus and Sercos interfaces.
 More information is available at:  https://www.servo2go.com/supplier.php?id=1031080098