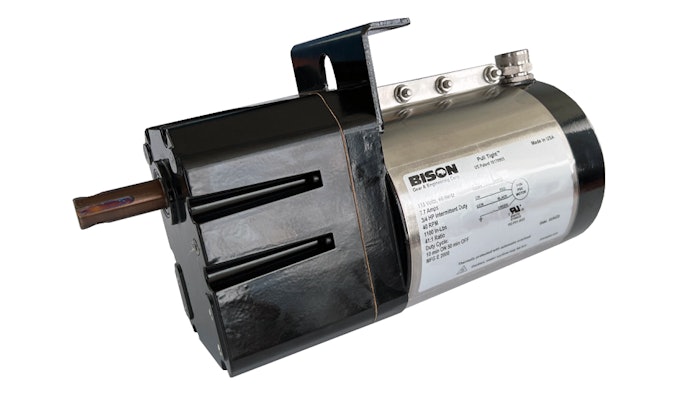 Bison Gear & Engineering Corp.
Bison Gear & Engineering Corp. (St. Charles, IL) announced the Bison Pull-Tight gear motor enclosure for demanding outdoor applications subjected to occasional underwater submersion.
The Pull-Tight has proven its durability in agriculture and many other environments exposed to harsh weather conditions, including flooding. This solution received U.S. Patent 10,320,259 for the design of the enclosure.
Shell and fasteners are stainless steel and enclosed by an extruded silicone sleeve that serves as the main gasket and protects the assembly from the environment.
The silicon withstands heat generated by the motor.
The aluminum and powder-coated end cap provides an enclosure for the termination, with space for capacitors, magnetic contactors, relays and other components - all protected from the outdoor environment.