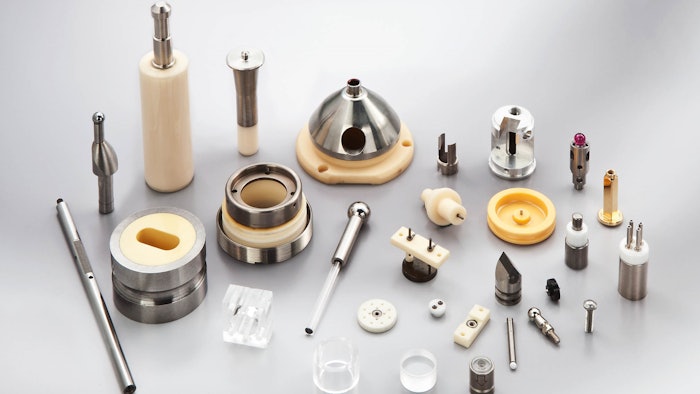 RUBIS-PRECIS (Charquemont, France), a producer of high precision components, is now able to offer new assemblies in advanced ceramic and metal on the basis of customers' drawings. The new high tech materials mainly offered are:
Metals including Titanium, Tungsten, Molybden, Nickel, Platinum, Gold, Tantalum, Hafnium, Niobium, Rhenium, Aluminium, Magnesium, Zirconium, Carbon, Peek, Chromium Cobalt, Carbide, Inconel, Iridium and Graphite.
Fine Ceramics like Alumina Oxide, Zirconia, Silicon Nitride or Carbide, Sapphire, Ruby, Quartz, Glass, Zerodur, Tungsten Carbide, Macor and Silicium.
Main applications for these high tech assembly materials are Medical, Aeronautics, Defense and Military, Space, Nuclear, Laboratories and Research, Scientific Machines, Optics and Instrumentation .
www.rubis-precis.com; +33 3 81 68 27 27