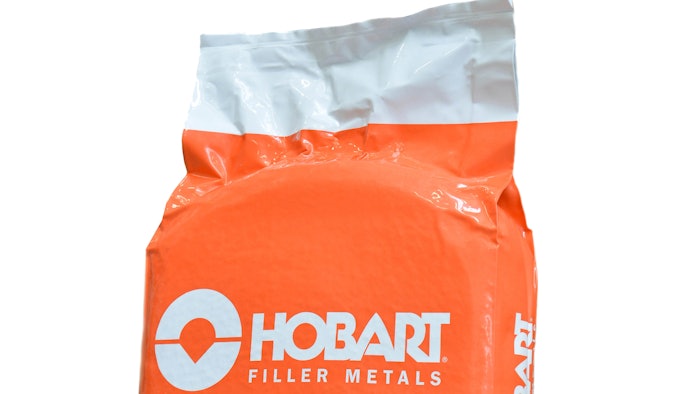 Hobart (Troy, OH) has specially formulated its SWX 160 submerged arc welding flux to improve weld quality on chrome-moly, creep-resistant steels. This neutral, agglomerated, fluoride-basic flux provides a low-residual content weld deposit to help reduce the risk of temper embrittlement in high-temperature applications, making it well-suited for power generation, petrochemical refinery and pressure vessel applications. It is also usable in step-cooling applications and for submerged arc welding a wide variety of HSLA steels. Features include:
The ability to help meet X-factor requirements.
Excellent impact toughness to further ensure weld performance in high-strength applications.
The ability to produce an easily-detached slag to help minimize post-weld cleaning.
Availability in durable 50-pound Excess Air Evacuation (EAE) packaging, which prevents moisture pickup to help reduce the potential for hydrogen-induced cracking.