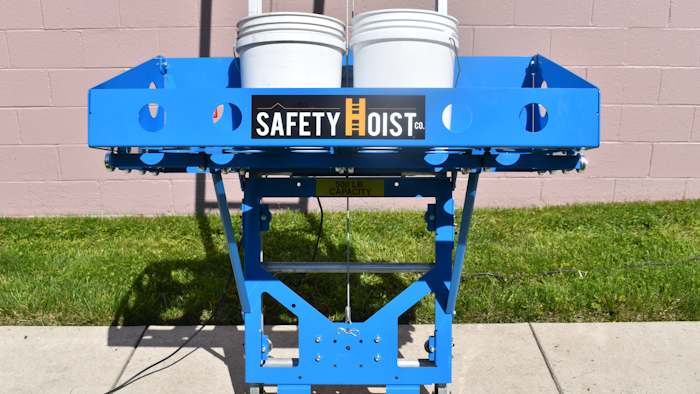 Manufactured for increased versatility, Safety Hoist Company (Exton, PA) introduces The Utility Tray XL. Easily installed on the EH-500 and HD-400 hoist models, the newly designed Utility Tray expands your lifting possibilities. Specifically:
The pre-assembled tray is a steel fabrication and measures 44 inches wide by 25 inches deep and 12 inches high.

The Utility Tray includes two Deck Extenders, which expand the carriage width to 45 inches, allowing greater support for rolled goods.

Using the Utility Tray XL, safely lift items such as tiles, buckets, tools, HVAC units and other construction materials.
www.safetyhoistcompany.com; 877-99-HOIST