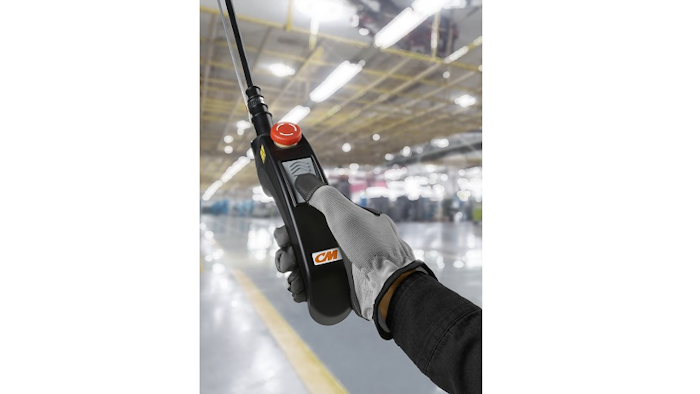 Engineered for operator comfort, the new CM Rocket universal pendant control from Columbus McKinnon (Getzville, NY) delivers precision control and accuracy. The CM Rocket pendant control's unique rocker switch and comfort-fit design give operators ultimate load control while reducing hand strain and fatigue. This allows for safer and more efficient operation of hoists and industrial equipment with momentary operation. The wide shape of the rocker switch, along with its rugged, no-slip directional indicators, allows for easy operation with or without gloves. Additional features include:
A curved, well-balanced shape that fits comfortably in the palm of the hand.
A ribbed grip to help ensure the operator maintains a secure and comfortable hold in all environments.
Availability as an option on several popular Columbus McKinnon hoists, or as an after-market product.
Four optional configurations including single speed, single speed with emergency stop, two-speed and two-speed with emergency stop.
www.cmworks.com; 800-888-0985