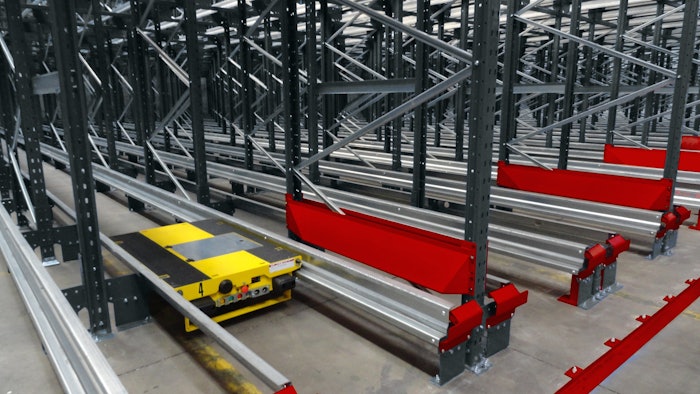 Storax America (Charleston, SC) offers the Poweracks mobile racking system, and the Ranger automated, high density pallet shuttle – solutions designed to maximize space, provide flexibility and automate packaging and storage operations:
Poweracks maximizes space utilization through use of a moving aisle, which provides direct access to every pallet location and greatly reduces the number of static access aisles required.

 

Wasted aisle space is converted to usage inventory space – increasing storage density by as much as 100% while providing the lowest cost per pallet, compared to all other storage options.
Ranger (pictured) automatically circulates pallets on a shuttle system by hand-held remote control or WiFi PDA.

 

Utilizing advanced photocell technology, the Ranger intelligently detects and positions itself underneath a pallet to lift and move pallets within a deep lane tunnel rack system, leaving your operators free to execute other tasks.

        
www.storaxsolutions.com; 512-771-6715