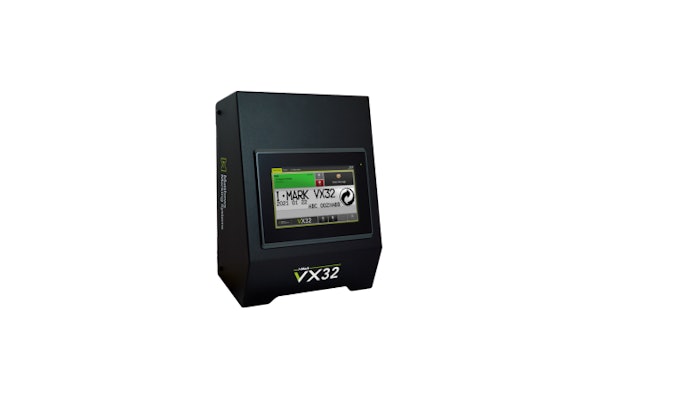 Optimized for usability, the robust IMark VX32 is an easy-to-use, yet powerful controller for Matthews Marking Systems' (Pittsburgh, PA) excellent valve jet printheads from the DOD8000+ and the Standard IJH Series. With a 7" touchscreen and an intuitive user interface, creating messages and print layouts has never been easier. They are also multilingual, with support for bidirectional text, Japanese and Chinese IME and a wide character set. Additional capabilities include:
Password protected user levels.
Virtually unlimited storage for messages and logos.
External communication via Ethernet or RS232.
Easy backup, restoring and software updates over USB.
www.matthewsmarking.com; 800-775-7775