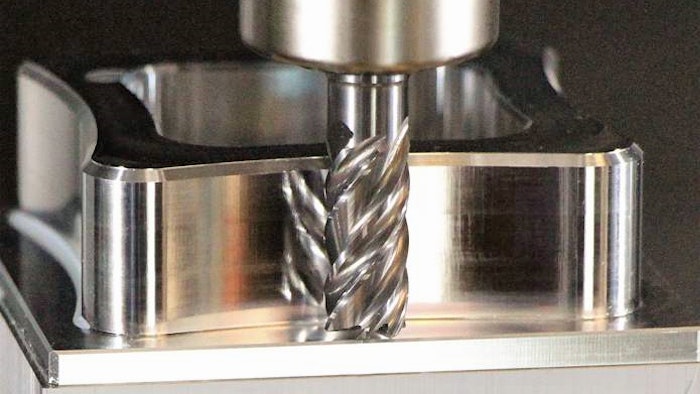 Emuge
Emuge (West Boylston, MA) has introduced Cut & Form solid carbide finishing end mills that feature a patented tool geometry that performs two functions, cutting and polishing, in one operation. Features include: 
A

design with 3 cutting edges to remove material and 3 burnishing edges to compact the material.

Polished mirror surfaces as fine as 0.08 μm Ra.

Suitable

for trimming 2D contours in non-ferrous materials, such as aluminum and copper.

Availability

in

2

types, stub length and standard length designs, with cutting diameters of 6, 8, 10 and 12 mm.
For more information, visit www.emuge.com; or call 800-323-3013.