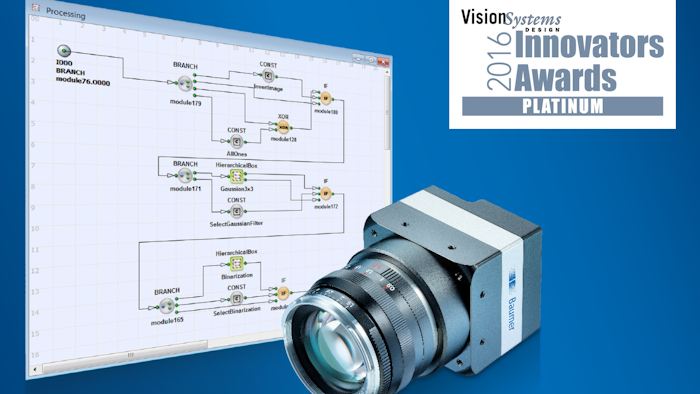 Baumer offers their LX series of VisualApplets cameras with integrated image pre-processing. Additional features of the self-contained camera, lighting, and processing system include:
Simplified usability of the camera's FPGA using the graphical programming environment VisualApplets by Silicon Software that limits VHDL programming.
The volume of transmission data is reduced so the PC-based image processing system is not required to perform complex algorithms requiring considerable processor power.
The ability to integrate global shutter CMOS sensors by CMOSIS and a GigE Vision-compliant interface.
Availability with 4, 12 and 20-megapixel resolutions.
www.baumer.com/VisualApplets-Cameras