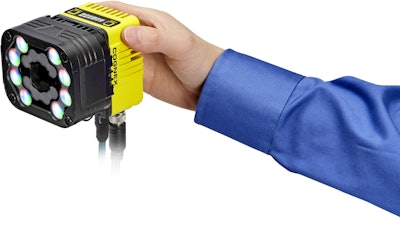 Cognex Corporation
Cognex Corporation (Natick, MA) released the In-Sight 3800 Vision System.
In-Sight 3800 offers:
Vision toolset
Powerful imaging capabilities
Flexible software to deliver a fully integrated solution for a wide range of inspection applications
Artificial Intelligence (AI)-based edge learning technology
Traditional rule-based algorithms
Twice the processing speeds of previous systems
In-Sight 3800 is powered by In-Sight Vision Suite software, which offers both EasyBuilder and Spreadsheet development environments.
The EasyBuilder interface guides users through the development process, while the spreadsheet interface enables finetuning of job parameters for advanced or highly customized applications.