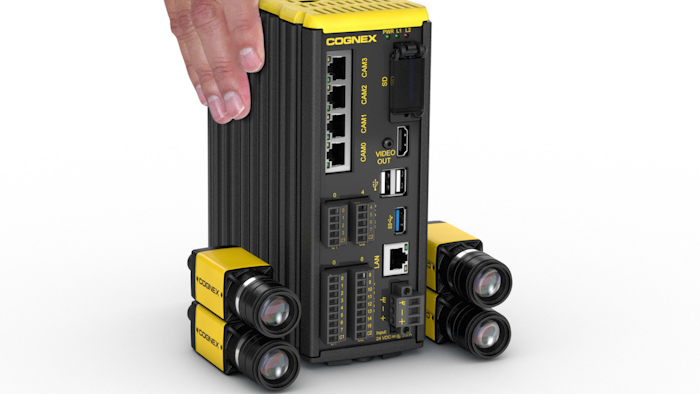 Cognex (Natick, MA) offers their In-Sight® VC200 series, a family of multi smart-camera vision systems. Features include:
Increased processing power with each additional camera, expanding the number of multi-camera inspection applications.
Aids applications with sequential or asynchronous inspections.
A fully customizable, web-enabled HMI, providing monitoring and control through password-protected access levels. This allows for viewing inspections, modifying parameters and reviewing performance statistics from iOS, Android and Windows-based devices.
Set up via the In-Sight Explorer software.