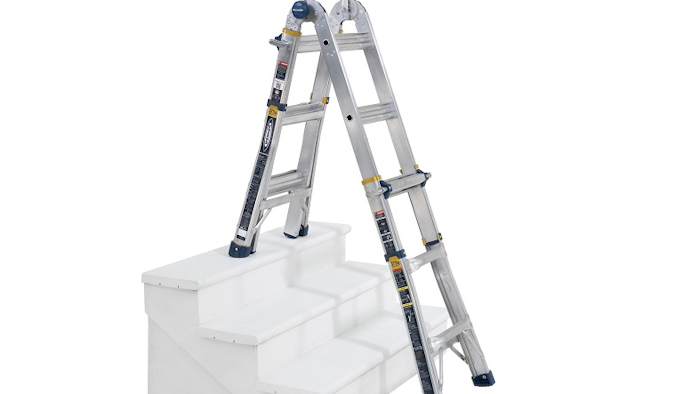 Werner (Itasca, IL) has introduced the Multi-Position Pro Ladder, the lightest weight multi-position ladder developed by Werner with a 375lb. load rating per side. Specifics include the following:
The Multi-Position Pro Ladder was designed with POWERLITE rails to decrease the weight of the ladder making it easier to load, unload and configure.

End users can operate this unit as a twin stepladder, stairway stepladder, wall ladder or two scaffold bases, no additional hinges required (plank and tie-downs not included).

The Multi-Position Pro addresses ladder weight concerns while providing stability and durability to ensure confidence under foot when climbing and descending.

The Multi-Position Pro Ladder is OSHA and ANSI approved and available in 4 sizes: 14 ft, 18 ft, 22 ft and 26 ft.
 www.wernerladder.com; 888-523-3371