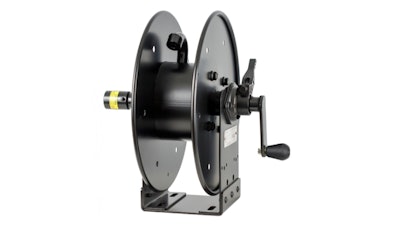 Hannay Reels
Hannay Reels (Westerlo, NY) unveiled the MS-1000 Spray Series Reel with a smaller footprint for increased versatility.
Based on the 1000 Series reel, the MS-1000 is a lightweight, compact manual reel with an innovative design that features mounting holes on the inside of the reel base versus the outside, allowing the MS-1000 to fit in smaller areas and tight spaces. The crank handle also has a shorter knob for easier access.
The MS-1000 is an ideal reel for:
Pressure washing
Washdown
General spray operations
For specifications, dimensions and design features, visit Hannay Reels' MS-1000 product page.