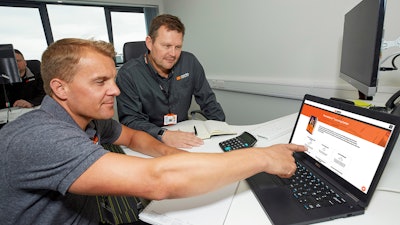 Martin Engineering
Martin Engineering (Neponset, IL) launched a comprehensive digital educational resource for conveyor operation and safety. The online Foundations Learning Center draws from the collective knowledge and expertise gathered over nearly 80 years solving bulk handling challenges.
Aimed at apprentice technicians and experienced engineers alike, the non-commercial information is offered at no charge and is accessible by computer, tablet or smartphone. The Learning Center uses a mix of text, photos, videos, webinars, online events and live experts available to answer questions.
To start with, the creators have focused on the basics of conveyor operation and safety, with more advanced subject matter being added regularly.
The modules of the Learning Center are split into 9 categories:
Material carryback & belt cleaning

Dust management
Material spillage
Belt conveyor safety
Conveyor belt & component damage
Conveyor belt mistracking
Material flow problems
Belt conveyor system maintenance
Basics of belt conveyor systems
Once the category is chosen, the learner is greeted with the core issues related to the module and examples of best practices. The navigation bar to the right of each module page provides a detailed walkthrough of the subject from beginning to end with text information, topical webinars, videos and related articles.