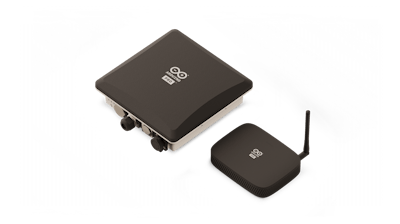 Arduino
Arduino (Italy) and RAKwireless announced two industrial-grade gateways for LoRaWAN connectivity, with the WisGate Edge Lite 2 for indoor use and the WisGate Edge Pro for outdoor deployment.
The Arduino Pro WisGate Edge Lite 2 and WisGate Edge Pro, powered by RAKwireless:
Ensure connectivity for a range of professional applications.
Offer medium-sized to wide-area coverage in industrial environments and remote regions.
They are designed to facilitate innovation, with an intuitive out-of-the-box user experience for:
Easy setup and diagnostics
Exhaustive tutorials
Technical documentation
Mounting on DIN rails and poles, with enclosures for indoor and outdoor environments
They enable users to create and deploy complete industrial IoT and industry 4.0 applications – combining RAKwireless's specific expertise and Arduino's smooth user experience into high-quality solutions that promise to connect LoRa® devices.
WisGate Edge Lite 2 and WisGate Edge Pro are available to pre-order for $229 and $595, respectively.