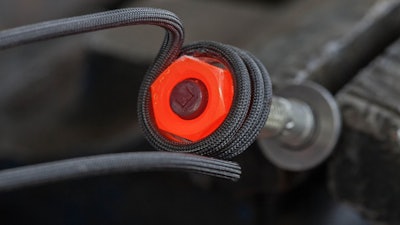 Bega Special Tools
The BETEX iDuctor from Bega Special Tools (Bethpage, NY) is a new professional type of induction handheld tool for precision heating. Features include:
The ability to locally heat metal parts, such as drive components, bearing housings, bolts, nuts, pipes and small surfaces (see photos in gallery).

Precise heating that allows surrounding material to retain a normal temperature.

The ability to expand and loosen stuck parts.

Suitable for applications that typically call for a conventional blow torch or grinder.

Adjustable power.

Overload protection.

Carrying case.

A 2-m long flexible, wrappable inductor.

A set of heat-resistant gloves (150°C).
For more information, visit www.begaspecialtools.com.