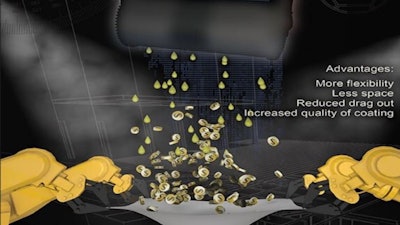 SIDASA Engineering (Grass Lake, MI) welcomes visitors to its SUR/FIN exhibit, where it will display its latest technology and developments, including:
Automatic racking/unracking systems.
The end of hoists in plating lines: New DR7.
Phosphating and post treatment lines with robotic systems.
Dip spin line with planetary system.
Soft handling solutions for plating and dip spin line.
Visit SIDASA at SUR/FIN booth #1115.