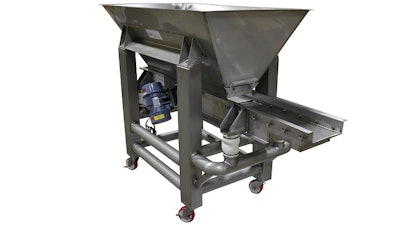 Best Process Solutions (Brunswick, OH) offers its Portable Food Grade Vibratory Screener in either 304 or 316 stainless steel as part of its Concept Screener Line. Features of the units, which are part of BPS' custom-engineered offerings, include:
Twin rotating motor vibrators designed to give a linear and straightline type conveyance action.
The choice of coil springs or rubber isolation mounts.
Customizable size depending on application.