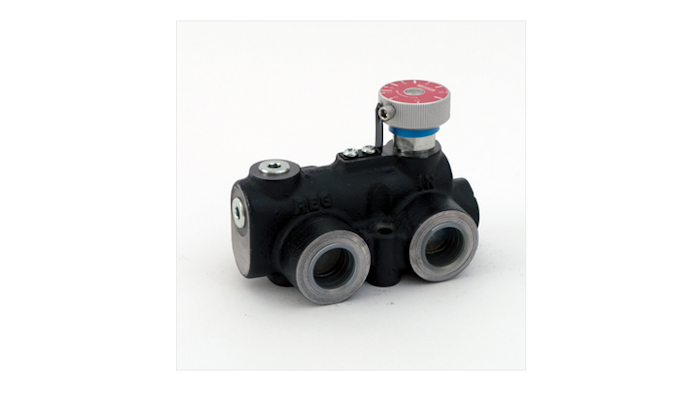 Webtec (Milwaukee, WI) offers a complete range of standard hydraulic components, including a 3-port pressure compensated variable priority flow divider, providing constant flow to a primary system whilst still powering a secondary system.
Specifically, the 2FV2V series of Variable Priority Flow Dividers split a single input (P) flow into a 'Priority' (regulated) flow and a 'By-Pass' (excess) flow which can be returned directly to the oil reservoir or used to power a second system. In many instances this dispenses with the need for another pump to operate a second system. Additional features include:
Working pressures up to 250 bar (3600 psi).
Maximum flow 114 lpm (30 US gpm).
BSP, NPT, Metric and SAE ports available.

Steel components in cast iron body.
Optional steel knob.

Mounting: 2 bolt.
www.en.webtec.com; 800-932-8378