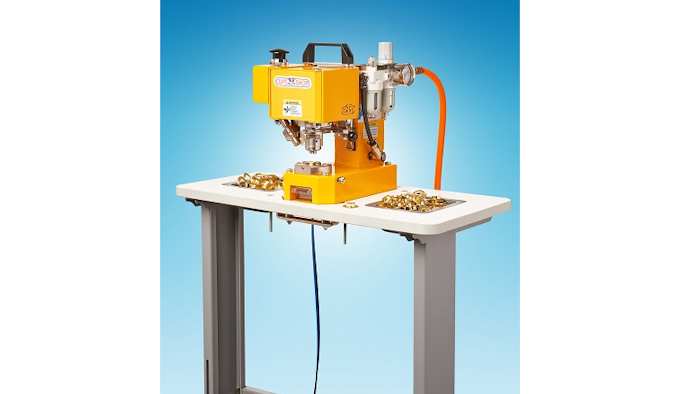 METALgrommets.com (Dighton, MA) has introduced a new ergonomic work table that was especially designed for its portable pneumatic grommet attaching machine. The ClipsShop Adjustable Work Table for the CS-TIDY-41 Pneumatic Grommet Machine is designed to increase user comfort and accommodate the different physical dimensions and requirements of various projects. Features include:
Three machine-to-table surface position options including a recess to make the height of the grommet attachment surface flush with the table.
Two durable recessed molded acrylic bins to hold the grommets and washers.
Telescopic legs and leveling feet.
Adjustability of the top surface from 25" to 33" H.
A tilted installation bar for the foot pedal, to increase user comfort and allows the pedal to be placed either on the right or left.
A 24" W x 12" D x 3/4" thick textured laminate wood top and powder-painted steel construction.
www.METALgrommets.com; 508-802-6024