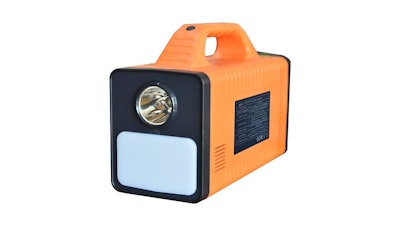 EnerVision Inc. (Cary, NC) introduces two power stations that are more environmentally friendly and more portable with higher capacity for the consumers – the EV200 and EV450. The EV200 is compact, weighing in at only 3.2lbs, but has a high battery capacity of 190Wh. The EV450 comes in at only 7.94lbs but with a capacity of 444Wh, which is powerful enough to jumpstart a car. EV200 has a unique Type C charging port, and both products are the smallest and lightest portable power stations. Features include:
A 500 life cycle (80% residual capacity).
The ability to be charged via solar panel for more eco-friendly boost.
Reduced environmental impact, through the use of premiere Li-ion battery cells from LG Chem and ATL.