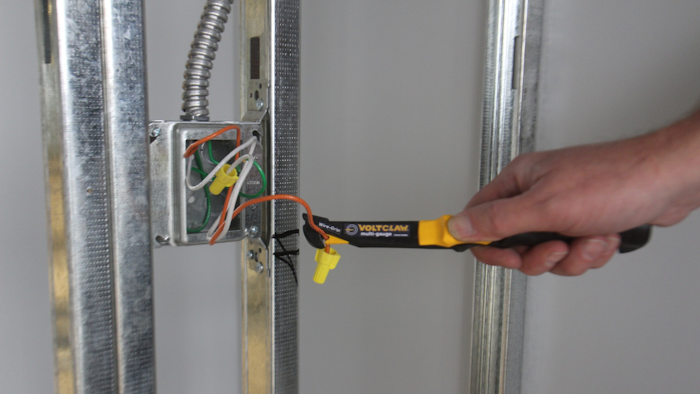 The concept behind the Voltclaw emerged nearly a decade ago. While on a job site working on a junction box, NTC founder Warren Tarbell and an apprentice were confronted with a breaker that couldn't be shut off.  Recalls Tarbell: "The apprentice said, 'I wish I had a toothbrush to pull this wire out of the box,' and that's what sparked the Voltclaw idea. Electricians want a non-conductive tool that lets them reach into a deep junction box, outlet box, switch or breaker panel and grab the wire."
After more than 80 prototypes, the Voltclaw-12 is now available, with features that include:
A rugged, impact-resistant nylon composition with no metal parts.
Non-conductive up to 1000V.
Smooth edges that allow an electrician to safely bend and move wires without damaging insulation.
An ergonomic design so minimal torque is required to secure, bend and pull wires.
Functionality that allows for: reaching inside crowded junction boxes and service panels to grab wires with either of the tool's two Pull Hooks; pushing, pulling or bending wires with the T-Groove; pushing wires back into outlets, switch boxes, GFCIs or other tight spaces with the tool's V-groove; creating a J-shaped loop on the end of a pre-stripped wire with the Loop Bender; removing or tightening twist-on wire connectors with the built-in wrench.