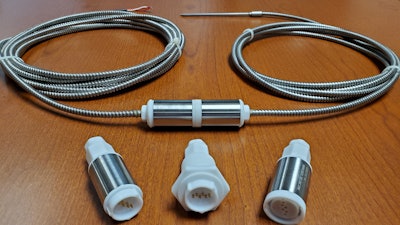 The new Magna-Plug magnetic connector from Exceltec Canada (Laval, QC, Canada) offers no more broken cables or sensors. Simply pull on the cable and the Magna-Plug connector disconnects automatically. Additional benefits include the following:
Self-mating, eliminates downtime.

Withstands harsh environments.

Perfect for temperature probes, low voltage, 4-20mA, Ethernet, communications and more.
Check out this video for more detail.
www.magnaplug.net
,
888-238-0839