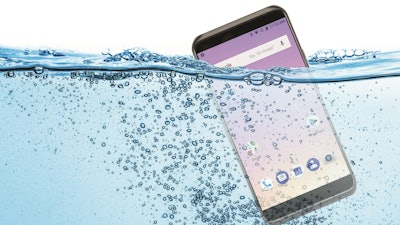 Spectralink (Denver, CO) has announced general availability of its Versity enterprise smartphone. This next-gen product delivers all the power, performance and purpose-built functionality of an enterprise-grade solution with the sleek look and feel of today's most popular smartphones. Versity offers superior voice quality, broad application integration, proven reliability and a durable, slim, lightweight design.
Optimized for enterprise environments, Versity smartphones provide purpose-built features, apps and other tools that support and enhance mission-critical workflows in a variety of industries. Versity also removes many of the barriers that can limit communication in challenging work environments. Innovative voice optimization features coupled with Versity's dual Wi-Fi and LTE connectivity, for example, enhance staff connectivity and coverage to ensure workers stay informed and connected from virtually anywhere, inside or outside their facilities. These targeted capabilities fuel workforce productivity by eliminating communication bottlenecks, streamlining access to information and minimizing errors.
In manufacturing, Versity's innovative voice optimization capabilities, such as noise suppression and echo cancellation, make it possible for manufacturing staff to clearly hear and relay critical information amid the constant noise and high-volume machinery on the factory floor.
www.spectralink.com; 800-775-5330