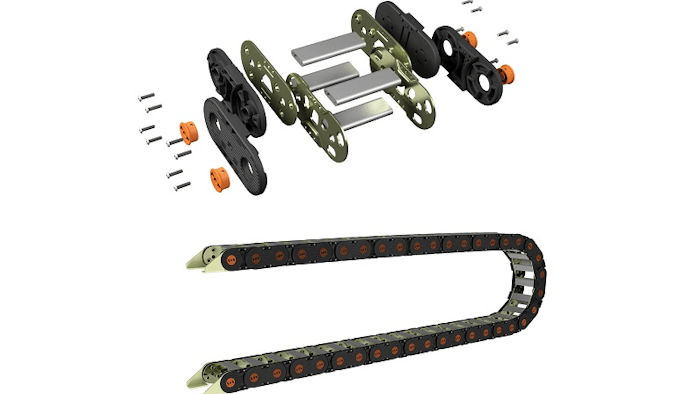 For long travel cable and hose management, there is an effective, lower cost alternative to the gliding plastic cable carrier in a guide trough. According to Dynatect Manufacturing (New Berlin, WI), its Hybrid Carrier Long Travel Support System offers a lower t total cost of ownership than any other long travel carrier solution. It also requires less space, says the company, and averages 50% less installation time than standard long travel systems with guide troughs. Other benefits include the following:
The Hybrid Carrier is suitable for travels of over 20 feet and is intended for applications including industrial cranes, gantry cranes and robotic transfer lines with travels up to 100 feet.
The Hybrid Carrier allows systems to operate at greater accelerations than traditional gliding long travel solutions and achieve operating speeds of five feet per second.
Up to 50% of the force required to push and pull the system is eliminated.
www.dynatect.com; 800-298-2066