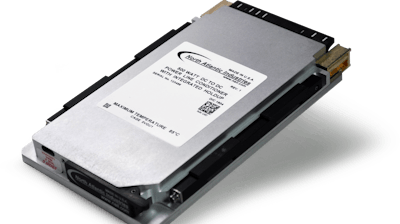 North Atlantic Industries
North Atlantic Industries (Bohemia, NY) has announced the availability of the VPX55-3HU 3U, VPX Power Line Conditioner with Holdup. The VPX55-3HU is a 500-W, DC/DC power line conditioner that protects downstream DC/DC converters from MIL-STD 704B through F transients, low voltage conditions and power interruptions, and provides up to 50 ms of holdup time at 500-W. Additional features include:
The ability to meet standard 3U VPX, VITA 62 mechanical requirements with a 0.8" or 1.0" power supply slot.
A COTS conditioner that is specifically designed with NAVMAT component derating for defense and industrial applications.
A required input power of 28 VDC.
For more information, visit www.naii.com.