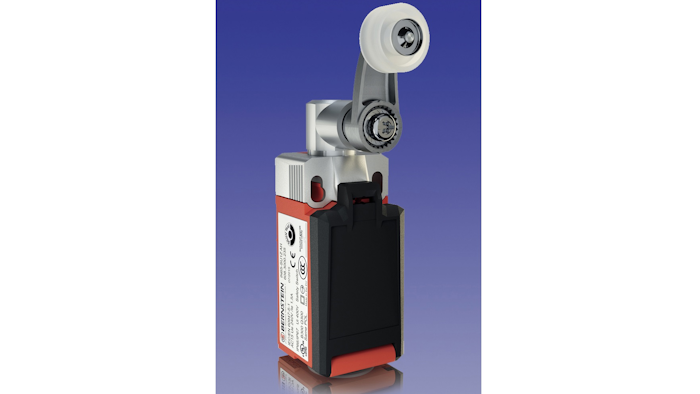 Altech Corp.
The new IN65 series of standard limit switches from Altech Corp. (Flemington, NJ) integrate a plastic body and metal mounting clip and actuator lock to provide the economic advantages of plastic-bodied switches with the sturdiness of conventional metal-bodied versions. Features include:
Applicability in position monitoring, product control, and/or safety applications in industrial automation processes.
A metal mounting clip that allows for tool-free assembly, rotation, and changing of the switch actuators. 
A modular switch design that can accommodate different multiple slow-action or snap-action contacts.
An assortment of actuator styles. 
A protection rating of IP67.
Rated for more than 30 million mechanical cycles.
Switching reliability for as little as 1 mA at 5VDC. 
Switches that conform to DIN EN 50047.
For more information, visit www.altechcorp.com; or call 908-806-9400.