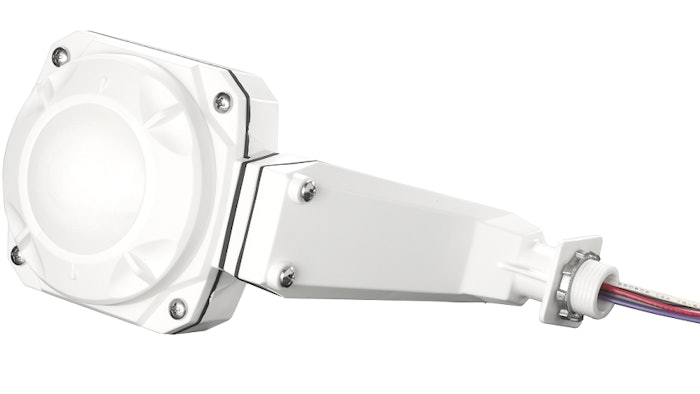 Digital Lumens (Boston, MA) has unveiled the DLA-V, a new Digital Light Agent (DLA) lighting control designed for a direct connection to 0-10V dimming drivers, and plug-compatible with all standard industrial sensor interfaces. The DLA-V transforms any high-bay or linear LED fixture from any manufacturer into a completely network-controlled smart lighting node.
All DLAs create immediate compatibility with SiteWorx, Digital Lumens' cloud-based business intelligence platform. As a result, customers everywhere can now more easily create a customized, sensor-rich smart building that leverages SiteWorx and the power of the IoT to maximize control, safety, operational performance and business insight.
All DLAs include integrated sensing, wireless networking, and software-based control to deliver energy savings of up to 90%, performance validation through energy-grade utility metering and optimal illumination levels for task performance and safety.
www.digitallumens.com; 617-723-1200