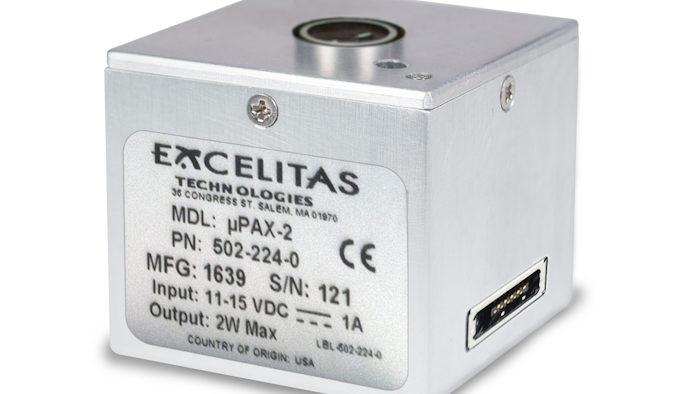 Excelitas Technologies
Excelitas Technologies (Waltham, MA) has introduced the µPAX-2, a 2-watt pulsed Xenon light source that provides microsecond-duration pulses of broadband light with exceptional arc stability. The µPAX-2 combines an innovative lamp design with state-of-the-art circuitry and components into a packaged Xenon light source that simplifies integration. Features include:
A flash lamp, trigger circuit and power supply in an EMI-suppressant enclosure.
Applicability in UV/Vis spectrophotometry, point-of-care analytics, environmental and absorption analysis, fluorescence triggering, immunoassays and microplate readers.
A stability guarantee of ≤ 1.0% CV.
A broadband, EMI suppression design that minimizes electromagnetic interference with other devices.
The company will debut the µPAX-2 at Photonics West in San Francisco, CA, at Booth #1423.
For more information, visit www.excelitas.com.