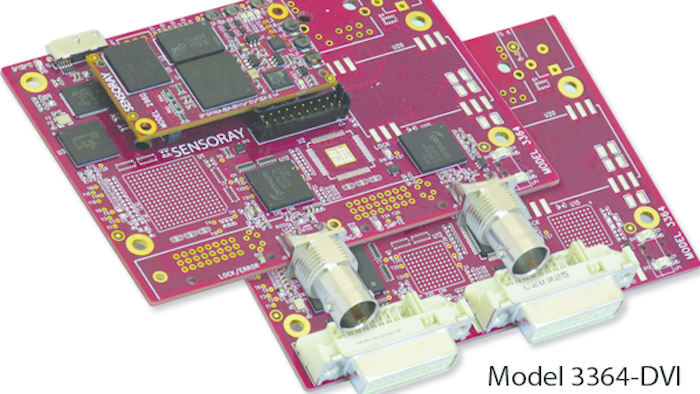 Sensoray introduces their Model 3364 USB 3.0 device available in SDI or DVI versions. Features and benefits include:
The ability to capture uncompressed SD/HD video in resolutions up to 1080p60 and uses H.264 video compression for inputs up to 1080p30, both with very low latency.
Capturing uncompressed video at full frame rates and simultaneously sending uncompressed (preview) and compressed streams to the host.
Both models are UVC devices (USB video class), and do not require a device-specific driver or an external power supply. They are controlled using a video API (DirectShow or Video4Linux).
The video stream multiplexer has precision hardware timestamps which ensure A/V sync.
Video outputs are available for operation in decoding or pass-through modes.
Real-time text and graphic overlay generators can position up to 160 characters of text anywhere on the video frame.
www.sensoray.com; (503) 684-8005