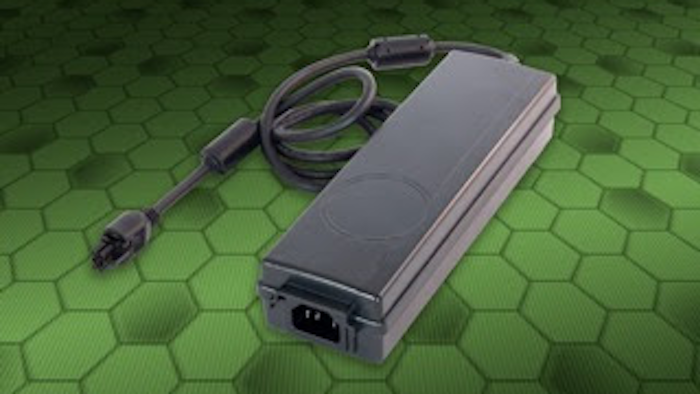 SL Power Electronics
SL Power Electronics (Ventura, CA) today announced the addition of the TE120 Series external power models to its Level VI+ family of power solutions. Designed for test and measurement and industrial devices that require low noise and rugged performance, the new 120-watt TE desktop external power supplies feature:
Efficiency requirements that exceed U.S. Department of Energy's (DOE) Level VI.

Enhanced performance to meet strict electromagnetic interference (EMI) and electromagnetic compatibility (EMC) parameters.

Heavy industrial levels of EMC per EN61000-4-X for protecting end-use equipment from harsh electrical environments, including 8/15kV for ESD and 4kV for input surge protection.

Long life through high-quality electrolytic capacitors that provide 7+-year life expectation.

A three-year warranty.
For more information, visit www.slpower.com.