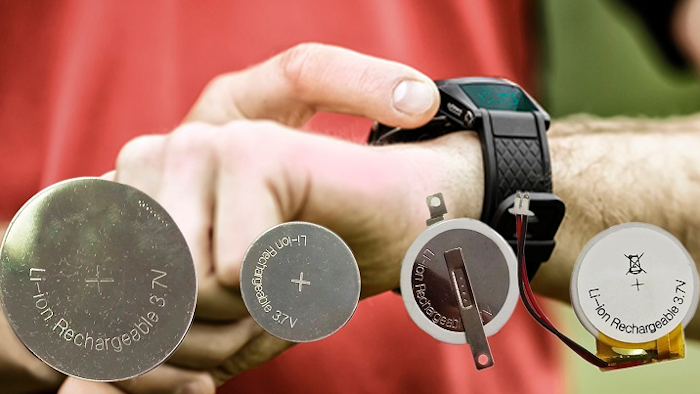 Illinois Capacitor
RJD Series batteries from Illinois Capacitor (Lincolnwood, IL) are different in design from other lithium ion coin-cell batteries, according to the company. A new encapsulation technology increases storage capacity by completely utilizing the space within the cell case. High power density is a significant benefit in IoT wearable applications. Features include:
A superior failure rate.

Product run time that can be increased by 20% or more.

Internal encapsulation construction which enables the UL-Listed cells to offer greater reliability and safety.

Resistance to overheating.

Patented technology, which virtually eliminates risk of internal shorts.

Availability in eight different capacity levels, leaded or with conventional flat terminals. 

Rated at

3.7VDC (4.2VDC to 3.0VDC). 

 

An operating temperature range from

-20°C to +60°C. 

Applicability in any product that is currently powered by rechargeable coin cell batteries. 
For more information, visit http://www.oower-iot.com, or call 847-675-1760.