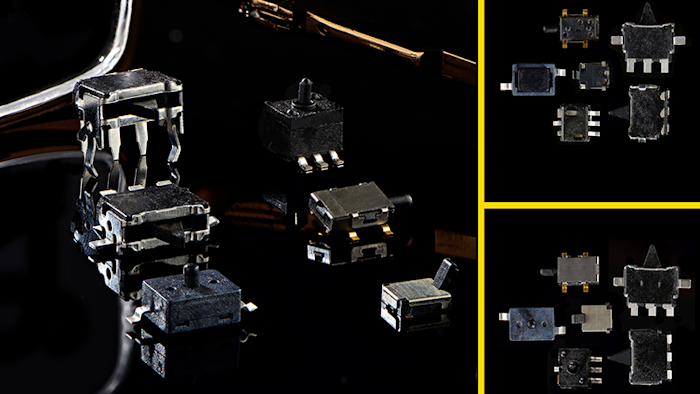 Knitter-Switch
Knitter-Switch's (Germany) series DT and DTS of detector switches are now available. Features include:
Normally open or normally closed (NO or NC), horizontal or vertical, SMT or through-hole configurations.
An operating temperature up to 85°C.
Up to 3 million operations.
Samples are available on request.
For more information, visit www.knitter-switch.com.