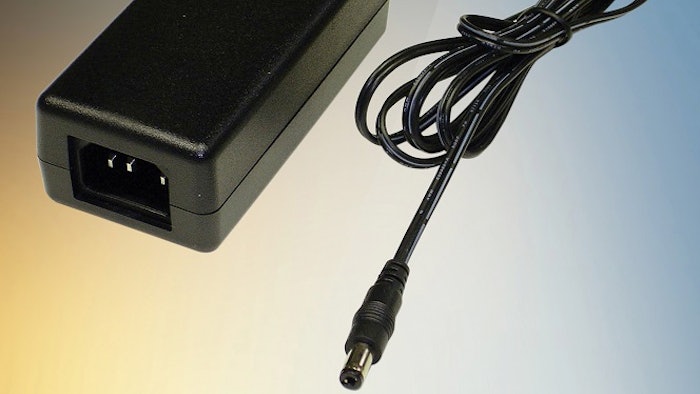 Phihong
Phihong USA (Fremont, CA) has introduced a new low-profile 18W desktop adapter series that delivers higher efficiency performance than previous models. Designated the PSAA18U Series, the adapters are compliant with the U.S. Department of Energy's (DOE) new level VI energy efficiency requirements. Additional features include:
Input power savings of <0.075 W at no-load.
Availability in four DC output voltages (12 V, 15 V, 24 V and 48 V).
Suited for use in portable equipment, access devices, peripherals, and network hubs. 
Satisfy DOE Level VI and European Union Code of Conduct (CoC) V5, Tier 2 high-efficiency standards.
Certification to UL/cUL, CE, and CB safety specifications.
Built-in over-voltage, over-current, and short-circuit protections. 
A non-vented case that measures 103 mm (4.06") x 49 mm (1.93") x 33.5 mm (1.32"), weigh 140 g (4.94 oz), and are available with a C14 AC input connector.
An operating temperature range from 0° to +40°C.
Allowable humidity from 0% to 90%.
For more information, visit https://phihong.com/assets/pdf/PSAA18U-L6.pdf or call 510-445-0100.