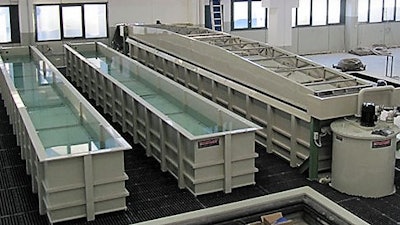 According to Tecnoplast USA (Anderson, IN), when the company talks to its Metal Finishing Clients, they will want to talk to about a few different things concerning tanks. For one, they often say they're frustrated by tanks not being designed to the correct specification and accessories that fail. They also have concerns with their present vendor not living up to their responsibilities with warranties and expectations. But mostly they are angry about broken welds that have caused leaks that have led to environmental issues, down time, longer lead times, extra costs in dealing these problems.
"Most likely you don't presently have any of these issues with your tanks," says Scot Johnson, the company's director of U.S. sales. "However, if I've touched on anything that leads you to believe we should have a conversation, I'd welcome the opportunity to demonstrate how TECNOPLAST USA can save you time, money and some possible big problems down the road."
You can contact Scott at [email protected] or call him at (765) 778-0943 (office) or 317-656-1181 (cell).
www.tecnoplastusa.com; 765-778-0943