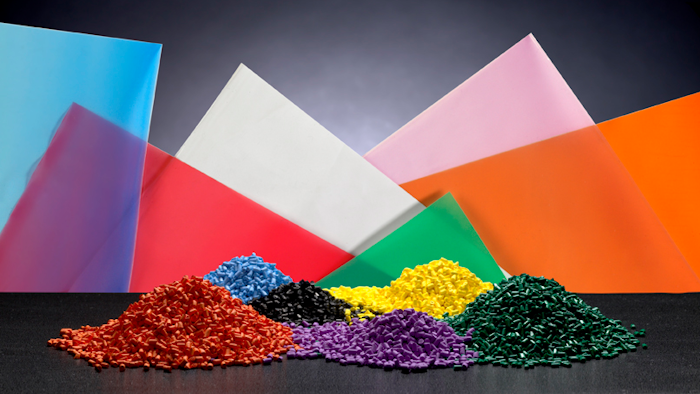 AGC Chemicals
Fluon Melt Processable Color Concentrates from AGC Chemicals Americas (Exton, PA) offer surface finish, color consistency and dispersion, even at high-speed extrusion rates. The AGC FluoroCompounds Group scrutinizes all raw materials for compatibility and performs a proprietary quality control test multiple times throughout the production of each batch to assure that there are no pigment agglomerates that could cause processing defects such as cone breaks, lumps, and spark-outs. The color concentrates feature:
Applicability in color-coded wire insulation, tubing, films, and injection-molded parts.
Color consistency and uniformity even at low concentrate levels, which ensures stable electrical properties.
Based solely on neat resin and pigment.
Standard colors include white, orange, blue, green, brown, red, black, yellow, violet and gray.
Custom colors are available upon request. Based on FEP, ETFE, PFA, PVDF, MFA, ECTFE, ECA and PCTFE melt processable fluorinated copolymers with various flow rates.
Processed using conventional thermoplastic techniques such as injection molding and melt extrusion.
Supplied as cylindrical pellets, approximately 0.080" long by 0.080" diameter.
For more information, visit www.fluorocompounds.com.